Bed bugs can make it impossible to get a good night's sleep. Between being bitten while you're sleeping and the stress that comes with having an infestation, you won't rest easy until bed bugs are gone. To make your dreams of living a bed bug-free life a reality, it's imperative to receive quality bed bug control that solves your pest problem fast! Bed bugs are considered a public health issue and can negatively impact mental and physical health. There is, however, a silver lining in the form of convenient, local pest control for bed bugs. Read on to learn more about these insidious nuisance pests and how Dead End Exterminating makes bed bug pest control in Knoxville convenient and stress-free.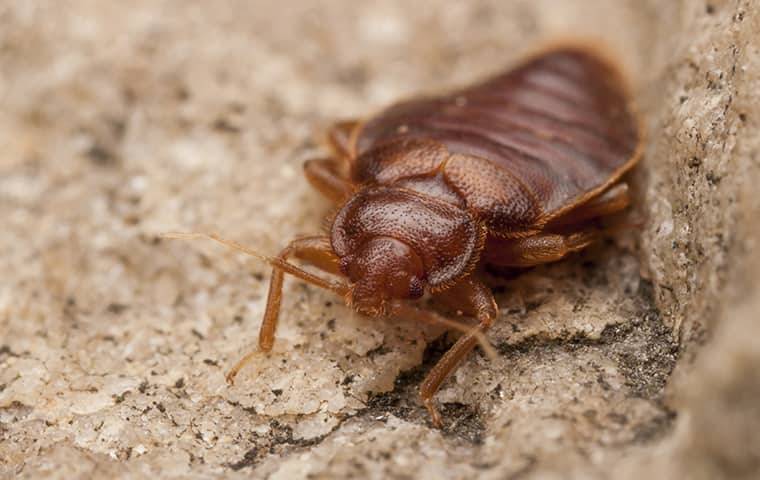 What Do Bed Bugs In Knoxville Look Like?
In case you've never seen a bed bug up close and personal, it's a good idea to learn more about their characteristics, which is helpful when contacting bed bug control near you for an inspection. Look at the list below to see if you may have a bed bug infestation on your hands. These pests have the following attributes:
Adult bed bugs are brown in color, but can change from red to dark brown when filled with blood.
They are about the size of a flat apple seed and have an oval shape between 3/16 to 1/4 inch long.
They do not fly or jump.
They move at the speed of most ants.
They only have a lifespan of five to six months, but can live longer than a year in a dormant state without feeding.
Moreover, bed bug eggs have a whitish color and are laid in clusters in small, tight spaces. Since they try to avoid light at all costs, they are mainly active at night.
What Is It Like To Live With A Bed Bug Infestation
Since most people are constantly juggling work and family life, the last thing anyone wants to deal with is a bed bug infestation. It can be a mentally taxing and extremely stressful experience due to how challenging it is to get rid of them. When bitten, the result can be anything from blisters, rashes, or red welts. You may even notice a puncture site. What's worse is that they can even burrow through your clothing. As a result, this ordeal can be exceedingly frustrating and anxiety-inducing.
Six Easy Ways To Get Rid Of Bed Bugs
Once you know you have a bed bug infestation, the next step is to get rid of them quickly to restore your quality of living. So, go over the list below of six ways you can eliminate this unnecessary nuisance:
Wash and use high heat to dry all of your bedding and any clothing that has touched the floor.
Dispense high-temperature steam to mattress folds, along sofa seams, and corners where bed bugs love to hide.
Clear the clutter and use a powerful vacuum.
Seal your trash bags tightly and take them out immediately.
Fill in any cracks in your walls.
Enlist the help of local pest control professionals.
DIY bed bug methods rarely eradicate an entire infestation. Contact Dead End Exterminating to learn how bed bug control can kill bed bugs. Getting a professional involved will make a big difference in solving your bed bug dilemma.
Total Bed Bug Control In Knoxville
A Dead End Exterminating, we provide friendly and effective pest control In Knoxville. As a trusted name in this industry since 2016, we are committed to delivering powerful pest control to kill bed bugs. We offer free inspections, so contact us today so we can make your bed bug ordeal disappear.