Wildlife can cause a variety of problems, but eliminating it is not as straightforward as with some other pests, as wildlife trapping can be illegal and some species can be dangerous as well. If wildlife has started to move onto your property, now is the time to learn about the types of wildlife found in Tennessee, discover how common they are in the Knoxville area, get educated on the natural ways to deter wildlife from your yard, and find out about the safest way to deter nuisance wildlife effectively. If you are struggling with a wildlife infestation, Dead End Exterminating provides pest control in Knoxville you can rely on to feel safe on your property once more.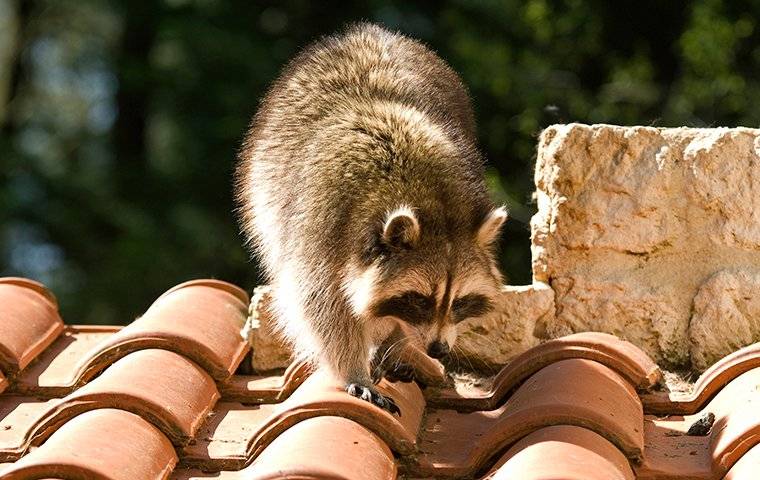 The Types Of Wildlife That Typically Invade Properties
Some of the most common types of wildlife that typically invade Knoxville properties include the following:
Raccoons: This aggressive mammal is known to attack pets such as chickens, but also children and adults.
Rodents: Mice, rats, and squirrels can transmit diseases and cause significant damage to property.
Bats: Bats and their droppings can transmit dangerous diseases including rabies.
Snakes: Tennessee is home to several venomous snakes, including the copperhead, the cottonmouth, and the rattlesnake.
Tennessee is home to many species of wildlife, and they require different prevention methods and treatments to eliminate them. Dead End Exterminating provides wildlife removal in Knoxville that is safe and effective.
Are Wildlife Infestations Common For Knoxville Properties?
Unfortunately, in addition to the fact that many different animals can invade your property, infestations also tend to be quite common. Many of the animals listed above will settle in your home, especially in attics and basements, in search of food, water, and shelter. Some might get indoors accidentally, and will start reproducing. Or they might stay in the yard, but can still cause significant damage in addition to being potential carriers of diseases like histoplasmosis, salmonellosis, leptospirosis, and more. If you've seen wildlife in your yard, it is time to learn about natural ways to deter them in addition to looking for wildlife control in Knoxville before the infestation gets out of control.
Natural Ways To Deter Wildlife From Your Yard
While there are many treatments that are effective at getting rid of wildlife problems, it is also important to deter wildlife to prevent an infestation from happening. Some of the natural ways you can use on your property include:
Fencing: Fencing of various heights can help prevent wildlife from getting in.
Raised garden beds: Wildlife is often attracted to food. If you are growing a vegetable garden, raised garden beds can be an effective deterrent.
Natural pest repellents: There are many options for natural pest repellents that can fit your needs, and our team of licensed technicians has the wildlife pest control expertise needed to answer all your questions.
Regular inspections: Sometimes, there is no apparent reason why wildlife is taking over. Regular inspections done by professionals can help determine why you are attracting it in the first place.
While it is not safe to have wildlife invading your yard or your home, deterring it or getting rid of it on your own for good can be difficult or even dangerous. If you are struggling with unwanted invaders on your property, read on to learn about the safest way to deter nuisance wildlife in Knoxville.
The Safest Way To Deter Nuisance Wildlife In Knoxville
The safest way to deter nuisance wildlife in the area is to let a professional pest control company do the work. Some species like fawns and raccoons cannot be relocated by individuals, and the fines can be steep. At Dead End Exterminating, we proudly offer wildlife control services in Knoxville to help you keep your property free of dangerous invaders for good.
Wildlife can cause a variety of problems, from spreading diseases to damaging electrical wires and the structure of your home. Contact us today to schedule an inspection with our knowledgeable service technicians, and make your wildlife problem a thing of the past with the best pest control treatments and wildlife removal services in the area.