When you go to sleep at night, do you dream? Some people are incapable of dreaming, while others experience vivid imagery every night. Regardless of how much or how little you dream, we know one thing that will turn your nights sour; they are called bed bugs. These tiny bugs bite people while asleep and have a habit of turning dreamy sleep into a nightmare.
You need to know about bed bugs in Knoxville and simple methods to identify these pests indoors. For fast services to deal with an active infestation indoors, call Dead End Exterminating. Our team offers high-quality pest control in Knoxville and would be happy to visit your home.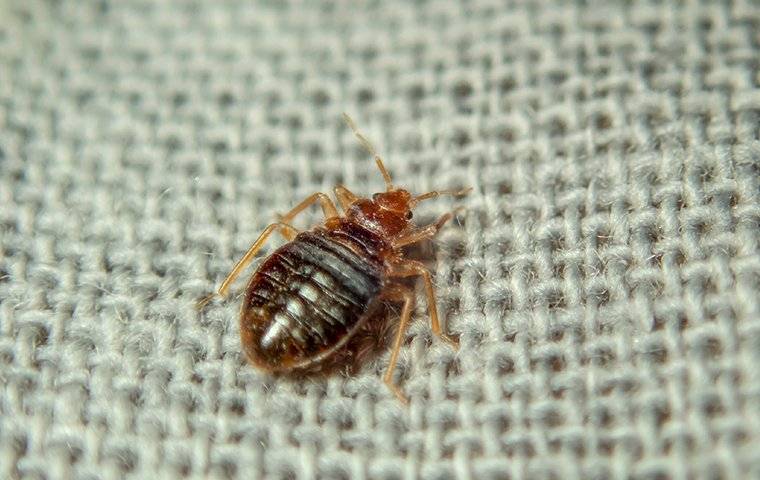 How Can I Tell If I Have Bed Bugs?
Bed bugs are not polite pests. They do not announce their presence when they invade a home. They are more likely to stay out of sight and avoid you unless you sleep. For this reason, it is essential that you know some bed bug signs. Here are a few to consider today:
Blood stains
Fecal droppings
Shed skin
A musty odor in the air
Life or dead bed bugs
Eggs
Look for these signs inside cracks and crevices, mattresses, box springs, and furniture inside your home. To help identify bed bugs indoors, invest in a detailed inspection, courtesy of Dead End Exterminating.
Where Did These Bed Bugs Come From?
Bed bugs are one of those pests that seemingly appear out of nowhere. One day you don't have a problem, and the next, you wake up with bite marks on your skin. The question is, where do bed bugs come from?
These pests find their way indoors by riding on items people carry. If your friend has an active infestation inside their home, bed bugs might crawl into their backpack and ride to your home when they visit. You can also pick up these pests from second-hand stores that sell furniture, clothing, and electronics. Common hot spots for bed bugs include hotels, hospitals, schools, and other areas where people congregate and sleep. The best way to avoid these pests is to watch for signs of their presence and be careful of what items you bring home.
How Easily Do Bed Bugs Spread?
It is extremely easy to pick up bed bugs or bring these pests into your home. All it takes is one infested item for a full-blown problem to start. The good news is that these pests are not rampant. You may only encounter these bugs a few times in your lifetime, but issues still occur. Keep an ear out for family and friends dealing with an infestation inside their homes, check second-hand items before buying them, and be vigilant in checking hotel rooms while traveling.
Professional Bed Bug Control Made Easy For Knoxville Residents
Getting good sleep is important. If you are waking up with bed bug bites and suspect you have an active infestation inside your home, do not hesitate to involve our team at Dead End Exterminating. We will identify the severity of your problems and offer comprehensive bed bug control options to give these bugs the boot fast.
Call today or review our bed bug treatment service page to learn more about our services. We will answer your questions and help you schedule an appointment for your Knoxville home. We believe that pest control doesn't have to be complicated.