Do you know why mosquitoes are a problem here in Knoxville? What about the reason these pests invade area properties in the first place? If you are reading this article, it is likely that you are not an expert on these pests. That is ok, most homeowners are not. The good news is you don't have to be an expert to deter these pests from your property. If you are looking for an immediate answer to your mosquito problem, call our team today. To learn more about the different types of mosquitoes in Knoxville, here are some things to think about.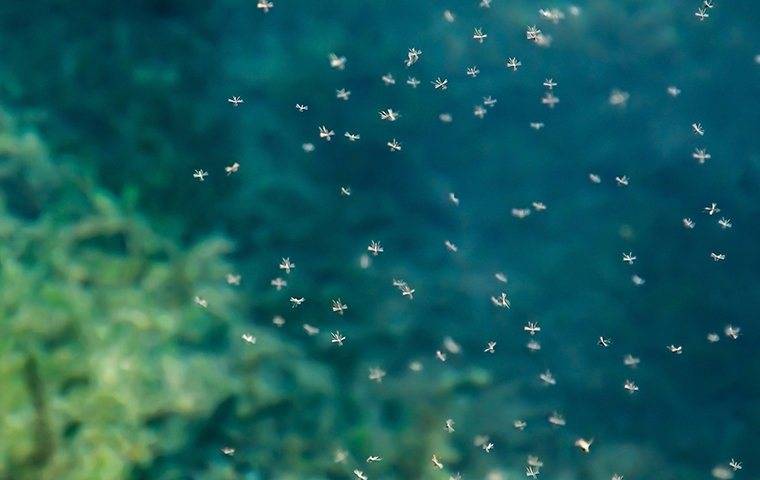 Can Mosquitoes Spread Disease?
You probably know that mosquitoes spread disease. They are the main vectors for malaria and are responsible for close to a million human fatalities yearly. The question is, are mosquitoes dangerous in Knoxville? This is a complicated question. Although mosquitoes can be dangerous, they are not nearly as threatening as they are in third-world countries. This is for two reasons. The first is that we have access to high-quality medical services. The second reason is that the CDC works hard to identify outbreaks and reduce the spread of mosquito-borne diseases. However, outbreaks do occur. Some common diseases carried by mosquitoes are malaria, dengue fever, West Nile virus, and chikungunya. If you suspect you might be sick with one of these sicknesses, consult your doctor to discuss treatments.
Mosquito Bite Or Something Else?
Sometimes it is hard to identify where a bug bite came from. Something that makes identifying bites more difficult is the fact that everyone has a different reaction. Some people have no reaction at all but feel the itch that follows a bite. Other people have significant swelling and redness around the affected area. Most people experience mild swelling and slight discoloration from mosquito bites. If you develop a rash around the wound, experience moderate to severe pain, notice two puncture points at the site of the wound, or have other more severe symptoms, chances are you weren't bitten by a mosquito. Some of the most common biting pests in Chesapeake include fleas, ticks, bed bugs, ants, kissing bugs, chiggers, and mites.
Mosquito-Prevention Tips Too Good To Ignore
There are many methods homeowners use to reduce mosquito populations on their properties. Some of these methods are way too good to ignore. Here is how to control mosquitoes on your property with DIY strategies:
Eliminate sources of rainwater that collects inside containers, toys, and other items on your property.
Make sure your gutters are clean and properly channeling water away from your home.
Replace the water in ornate pools and birdbaths once every four days.
Install fans around covered outdoor sitting areas.
Something to keep in mind with DIY mosquito control is that it only works if you own a large property and have no neighbors close to your home. If mosquitoes are breeding anywhere within a mile of your home, there is nothing you can do to stop them from entering your yard apart from using professional services.
Guide To Buying Professional Mosquito Control
If you are looking for pest control in Knoxville to deal with your property's mosquito problems, look at our options at Dead End Exterminating. We will treat mosquito breeding grounds and landing zones on your property and make your yard a hostile environment for mosquitoes. Our services can also be used for outdoor event centers and are great for things like weddings, family gatherings, and funerals.
Call us today to learn more about our home pest control and commercial pest control services, or to schedule your Knoxville property for a mosquito control visit.