Do you worry about small and large rodents invading your Knoxville home? Many people do. These pests are not just unsettling to look at, they are also a huge threat to health and property. If you have recently spotted a rat, mouse, or squirrel in or around your home, it might be time to call in a professional. Here are some things to consider to determine if professional rodent control is right for you or if you are better off using DIY methods.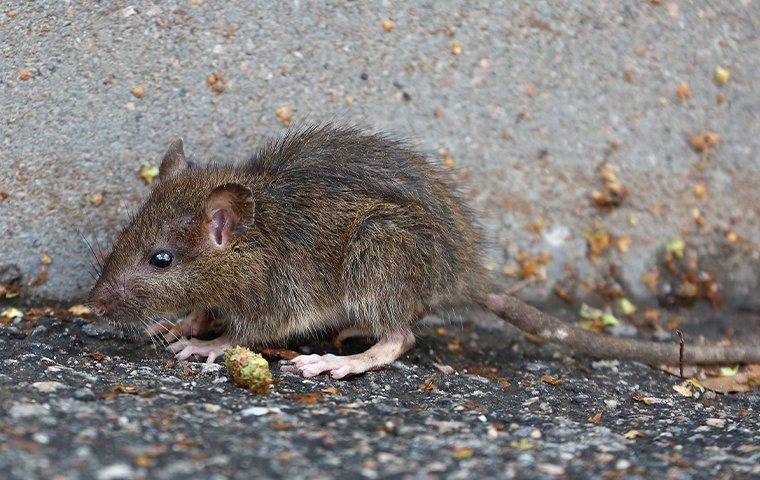 Why DIY Often Falls Short
When rodents invade, it is easy to turn to DIY rodent control methods first. We are here to make sure you do not pick a control option that won't solve your problem or will make things worse. That said, the two options we recommend you avoid are sticky traps and rodenticides. We recommend avoiding sticky traps because, when it comes to how to get rid of rodents, this method is the most inhumane. Large rodents and small rodents that are trapped can struggle for days, and will even break their limbs before eventually dying of dehydration. You should avoid rodenticides for a different reason. These chemical-based products are not just dangerous to wild rodents but they are dangerous to people and pets as well if used in the wrong amounts or in the wrong locations.
What Prevention Strategies Help Keep Rodents Away
Assuming your home isn't already infested and you are looking for how to keep rodents out of your home, here are some helpful prevention tips to try.
Use a caulking gun or some steel wool to seal off holes, gaps, and cracks in your home's exterior foundation.
Make sure your windows and doors are installed properly and in good repair.
Fix damage to screening and make sure screens are seated properly in windows and doors.
Clean up clutter and debris from your yard and keep your grass trimmed short.
Store pantry items, leftover food, and pet food in sealable containers.
Invest in rodent-proof trash cans and make sure they stay clean.
Repair damage to your home's exterior including your roofline, shingles, and siding.
Address moisture issues in and around your home.
The Benefits Of Professional Rodent Control
There is a reason why people so often choose to hire a professional to handle rodent problems here in Knoxville. To start, licensed pest control companies have access to treatments and products that you, the general consumer, do not. Professionals have also been trained in rodent behavior, rodent identification, and rodent prevention/elimination strategies. Finally, rodent control specialists invest their time and energy into providing the highest level of customer service they can. One thing to keep in mind is that this is our definition of a rodent control professional and what our team strives for every day. You may not get the same treatment from some other companies in our area, so do your research before hiring.
The Reason People Choose Dead End Exterminating For Their Professional Rodent Control
At Dead End Exterminating, we are not just concerned about the many problems rodents cause for local homeowners. We care about your health and safety. For this reason, we offer our community access to quick and effective rodent control solutions with our team of dedicated and friendly pest specialists. If your home is up against an infestation of mice, rats, or squirrels, or you are looking for a long-term solution to keep these furry pests away, let us help you today.
Contact our team now to discuss your options for services and schedule your Knoxville home and property for a visit.