Complete Wood-Destroying Insect Inspections Knoxville Real Estate
If you are about to sell your property, or you are about to buy a property, it is a good idea to have your property inspected for the presence of termites and other dangerous pests. In Knoxville, West Knoxville, Lenoir City, Loudon, and surrounding areas, subterranean termites are a serious threat to homes and businesses. These insects come up from the ground and feed secretly on wood for years. When they go untreated, the damage can be catastrophic. We help property owners, buyers, and real estate agents protect property purchases from this important threat.
Our Real Estate Inspection Offerings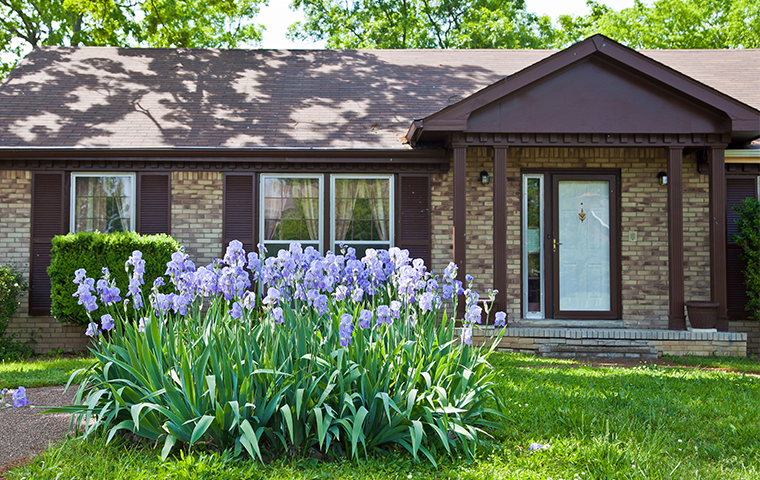 A home inspection does not include an inspection for wood-destroying organisms, like subterranean termites, which (like we already said) are a serious threat in our Tennessee service area. It is important to understand that a home inspector will not search for termite warning signs, nor are they qualified to do a wood-destroying organisms (WDO) inspection or report.
Buyers
The last thing you want to do is inherit someone else's termite damage. A real estate inspection for wood-destroying organisms can give you insight and some peace of mind before you purchase. While these insects are incredibly sneaky and may leave no detectable signs, it pays to look for subtle signs that are present and detectable, such as shelter tubes, insect wings, or conducive conditions.
Sellers
There are many complications when selling a home. It's a lot of hard work. If your home has termites and the buyer discovers them first, not only can it postpone the sale, but you can be left holding the bill. Early detection allows you to put the termite control costs into the sale price.
Real Estate Agents
If you are a real estate agent, you already know how important it is to have a WDO report worked up. Some lenders require a WDO report in order to process a home loan. It is best to get this done early and get it out of the way, if it is needed.
How We Can Help
At Dead End Exterminating, we employ licensed and certified termite control professionals. We can inspect a property for the presence of termites and give you helpful insight into conducive conditions that may or may not be present. The WDO report we create will provide you with the information you need to make the best buying or selling decision possible.
We can also provide termite control by installing the Sentricon® System with Always Active™. The Sentricon® System is a powerful termite bait solution that uses discrete bait stations inserted into the ground around structures to actively eliminate termite colonies from the moment they first become a threat. This termite control product is installed by certified professionals and is active 24 hours a day, 365 days a year. There is no better way to protect your Tennessee property from termite damage.
If you have questions, or you'd like to request a real estate inspection for your Tennessee property, connect with us and find out if you're in our service area. The team here at Dead End Exterminating, LLC is looking forward to guiding you in finding the right solutions for your property.
Subterranean termites are an annual, five billion-dollar threat in the United States, but you don't have to let them impact your savings account or your bottom line when they show up unannounced. Our team can find the subtle signs of termite activity and help you make a sound real estate decision. Reach out to us today for assistance.
Discover more termite solutions for your Knoxville home or business.
Real Estate Inspection Form