Don't Let Termites Destroy Your Knoxville Home
Termites are small but mighty insects. Responsible for over five billion dollars in structural damages in the United States each year, these tiny pests can gain access to buildings completely undetected, then go to work destroying any wooden object they find inside. Over time, the damage they create can become so severe that the building can become structurally unsound.
The Knoxville area is no stranger to termites, and if your home has no protection against them, there's a high likelihood that your house could end up with an infestation. The best way to avoid the problems caused by termites is to prevent a termite infestation altogether. However, regardless of whether you think termites are already in your house or not, Dead End Exterminating has the solution to all of your termite control needs in Knoxville, West Knoxville, Lenoir City, Loudon, and surrounding areas.
Termite Control From Dead End Exterminating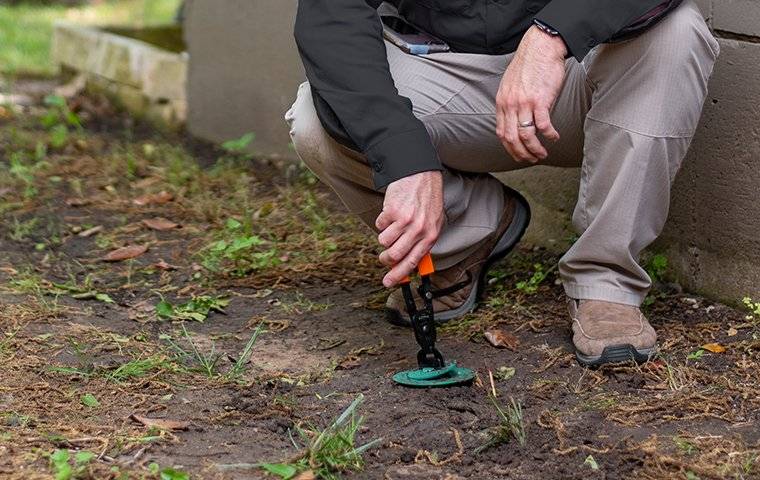 Inspection
Identifying whether termites are already in your house is a vital first step in the termite control process. Although we can put a termite control system in place regardless of whether termites are active in your home or not, the approach we take to your termite control depends on if you have an infestation that we need to eliminate first.
During our inspection, we'll look for any signs of termite activity. Although these signs are easy to miss, our service technicians have specialized training in what to look for and where to look for it. We'll inspect your attic, crawl space, and other areas to check for termite activity and damage.
Treatment
If we don't find any termite activity, we'll proceed with installing the Sentricon® System with Always Active™. This system is the best termite baiting system on the market and ideal for the preventative maintenance of termite infestations.
We'll install bait stations every 10 to 15 feet in the soil around the exterior perimeter of your home. If termites get near your house, they'll find the bait stations, take the bait, and bring it back to their colonies. The bait used in the Sentricon® with Always Active™ stations is scientifically proven to be preferred by termites to regular cellulose.
If we do find termite activity in your house, we'll place aboveground bait stations where we find activity. We'll also treat around the exterior perimeter of your home to create a barrier of protection.
Follow Up
The bait in our bait stations is active 24 hours a day, seven days a week. We service these stations annually, checking them and changing out the bait as needed. Our termite control service also includes a re-treatment warranty. If we see signs of termite activity during our annual visits, we will re-treat your home.
Sentricon® System with Always Active™
Sentricon® is the No. 1 brand in termite protection. Developed through extensive research on termite behavior, Sentricon targets the whole termite colony. Installed and maintained by a Certified Sentricon Specialist™, Sentricon stations are placed in a protective ring around the perimeter of the home. Termites eat the bait in the stations and share it with the rest of the colony, eliminating the entire colony, including the termite queen. No queen. No colony. No problem.
Stop Termites In Their Tracks In Knoxville, TN
Your house is a big investment, and termites are a real danger to it. What's worse is that homeowners' insurance usually doesn't cover the damages they cause. To protect your home, you need termite control from Dead End Exterminating. We can protect your house from termites now and in the future. Contact us to learn more or to schedule an inspection.
Learn more about our home pest control and commercial pest management solutions.
Request Your Free Inspection
Complete the form below to schedule your no obligation inspection.